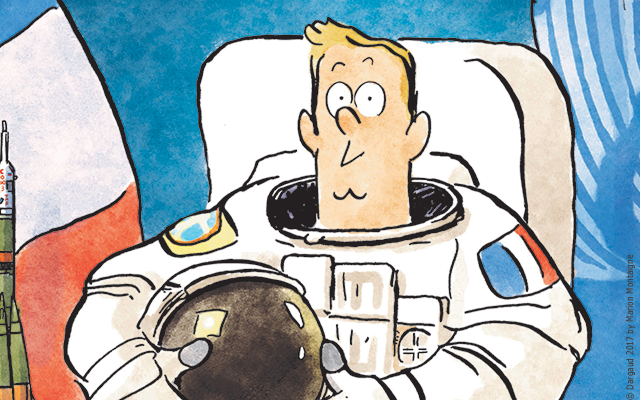 Jingle all the way to… the International Space Station? Believe it or not, this holiday season we are headed to outer space, with Thomas Pesquet, the French celebrity astronaut whose adventures have just come out in a hilarious comics rendition by writer/artist Marion Montaigne.
Get your reading copy while it's hot off the press, along with other not-to-miss titles like the latest rollicking volume of Kid Lucky and the Millenium series compilation volumes. And while we have your attention, we'd also like to announce the launch of our new Foreign rights website, where you'll find all of the usual information about our series.
We wish you safe, happy, and healthy holidays. To 2018 and beyond!