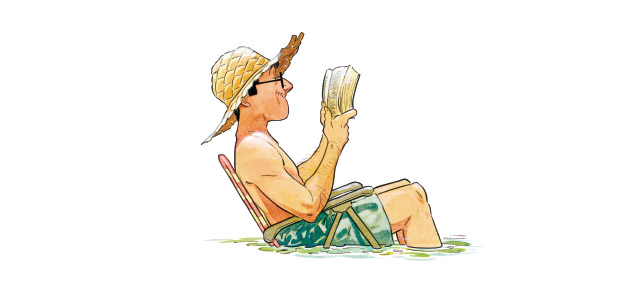 Summer is already well underway, but you still have time to enjoy long afternoons and warm evenings sunbathing with a book. This month, whether you feel adventurous or home-loving, you will find the perfect story to meet your needs.
For bold readers, the graphic and peculiar atmosphere of "L'Humain" will bring you into another world. For those looking for light reading with a humorous touch, look no further than "Mort et déterré" or the madcap "Les Cavaliers de l'apocadispe". In need of historical fiction? "Louisiana" will grip you for sure. If you'd rather try new activities during the summertime, we strongly recommend "La Cuisine sans sushi" to discover Japanese cooking without sushi, for once!
So load up your e-reader, pack it in your bag and enjoy your readings with peace of mind, there will always be someone at MFR to answer you during the summer holidays.
The MFR team