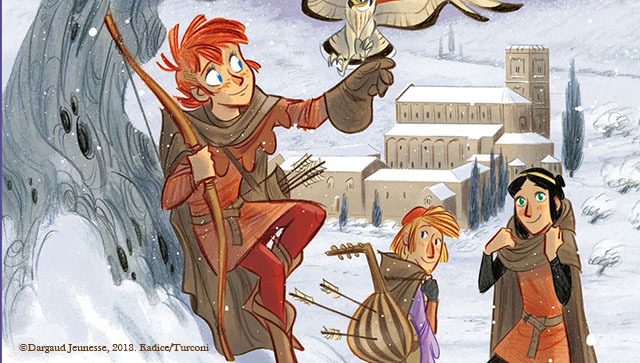 Hello one, hello all!
Graphic novels are growing in popularity in schools and libraries. Following in the lead of this year's American Library Association (ALA) Conference in New Orleans, where the graphic novel in all of its forms is in the spotlight, this month we'd like to single out a few of our most notable bandes dessinées for younger readers.
This month, we welcome the release of the second volume of Teresa Radice and Stefano Turconi's "Tosca des Bois" – the uplifting adventures of an orphaned brother and sister living in 14th-century Tuscany. And our backlist and recent publications are rife with other educational, entertaining titles for children, middle-grade, and young adult readers. Take a look at the "Children's & family" category of this newsletter for ideas, and don't hesitate to ask us for your reading copies!
For those of you at ALA, there are two round table discussions tomorrow not to be missed! Our very own MFR director Sophie Castille will be at the Morial Convention Center (Room 297) at 9:00 to discuss "European Comics: A Strange Animal," along with authors and publishers from both sides of the Atlantic. Then, at 11:30 on the Graphic Novel stage, the intriguingly-named "French Comics Kiss Better: Bande Dessinée 101" will be hosted by the French Comics Association.
Wishing you a sunny solstice!
The MFR Team