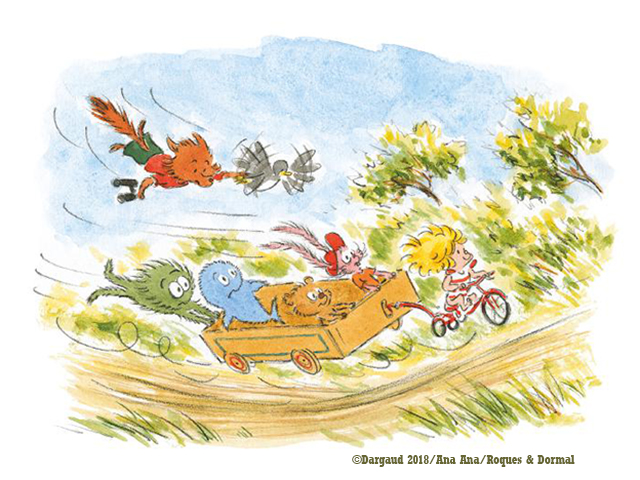 Greetings, partners, from our brand-new offices in Paris!
Just as we're settling in, we're also packing our bags for the 55th edition of the Bologna Children's Book Fair (March 26-29). We'll be in Hall 21, at stand C16, and we cordially invite you to come by and take a look through our publishers' latest children's and young readers titles. You'll find, for example, the adorable eleventh volume of the adventures of Ana Ana, the clever kid sister of much-loved Pico Bogue. And you'll also find the first volume of "Télémaque," an ingenious revisiting of Homer's epic starring Telemachus on his journey in search of his father Ulysses, king of Ithaca.
We also want to give a special shout-out to Little Urban, the children's book imprint founded in 2015, that MFR is proud to represent. Their growing list of titles contains gems not to be missed! So please take advantage of Bologna this year to learn more, and don't hesitate to get in touch with us for requests. You can peruse the foreign rights catalogue here.
A presto!