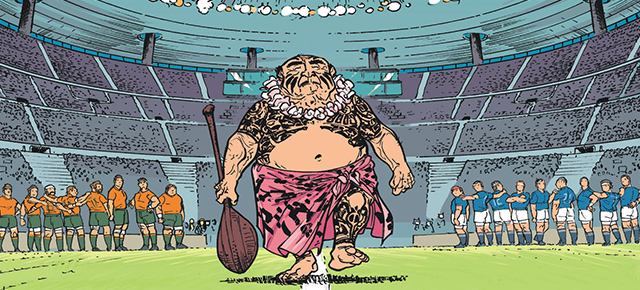 Dear all,
As winter draws nearer and the days grow shorter, what better excuse to stay inside than to curl up with a comic or graphic novel? In the below newsletter, you'll find a surprising variety of new mainstream works, graphic novels, and special editions from our publishers to take you through the end of the year.
From the 25th volume of the eminent series "Blake & Mortimer" to the fifth "Vieux Fourneaux" volume (being published simultaneously in English through Europe Comics), to the latest adventures, this time through the snow, of the Faldérault family in "Les Beaux Étés" (also available through Europe Comics), and so many more, we need not fret about getting down to the bottom of our stack before the daffodils begin to appear…
Remember that many of our series and one-shots are available for evaluation in complete English translations through Europe Comics, which celebrated its three-year anniversary this summer.
We'll be in touch next week with information about one of the most talked-about releases of the season: "Aniel" of the Thorgal saga, the final album drawn by the artist Grzegorz Rosinski. An illustrious adieu by a venerated artist, and an opportunity to revisit the entire series and its many offshoots…
From January 24th to 27th, we'll be at the The Angoulême Festival (booth RL10). Reach out to us to schedule a meeting at the fair!
The MFR Team