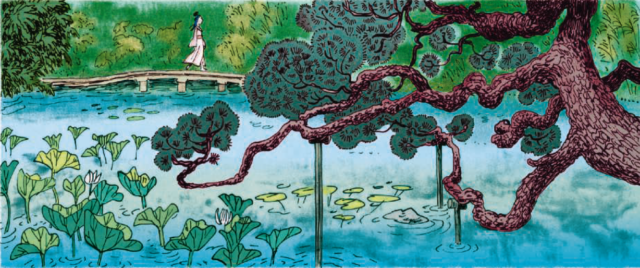 Whether it is God, Nirvana, the secret of happiness, or simply an artistic inspiration, every human being on this planet is seeking something more profound to transcend and give deeper meaning to their existence. The comic heroes from this month's releases are no different from us, but their way of exploring their spirituality may not always be orthodox…
Melissandre, the little witch, only wanted to play with her friend, but an unfortunate series of events will lead her to discover a much sought-after truth: the secret of happiness. Catherine Meurisse, in her new graphic novel, recounts her creative quest in the dreamlike countryside of Japan, where deep conversations with fantastic characters will help her reconnect with the beauty around her. When we are talking about spirituality, who can preach the good word better than the Rabbi's cat, especially after stumbling upon God's phone number?
Your quest for True Meaning may lead you to fantastic places and extraordinary adventures, but in the end the most important thing, as we learn from the heroine from The Music Box, is to always find your way back to earth.