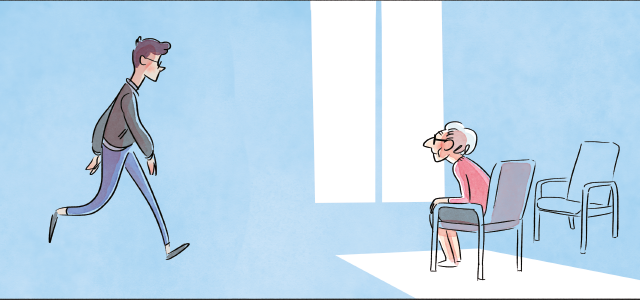 The New Year has arrived, and custom has it that we exchange positive wishes for the months ahead. To put an original twist on the age-old tradition of New Year's greetings, let us reveal a few books that will do the job for you!
In Thérapie de groupe (Group Therapy), Manu Larcenet tackles his mental illness and its effects on his work. The result is anything but depressing! Ne m'oublie pas (Forget Me Not) is a tender yet exuberant tale of a young woman and her Alzheimer's-suffering grandmother, whom she saves from a lifeless nursing home.
If you'd rather focus on something a little different, Sur un air de fado (A Fado Melody) tells the story of a Portuguese doctor in the 1960s and Pompiers, Les métiers (Firefighters) will tell you everything there is to know about what firefighters do to keep us safe.
Stay healthy,
The MFR Team