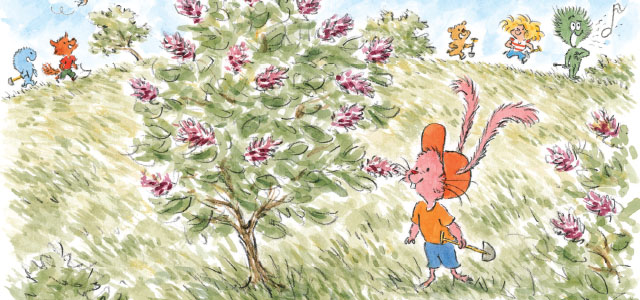 "And always, there was the magic of learning things." – Betty Smith, A Tree Grows in Brooklyn.
We hope the sun is shining on you in your corner of the globe! Here at Mediatoon Foreign Rights we are pleased to present a month of colorful titles including the most recent volumes of the celebrated series "Pico Bogue" and "Ana Ana." The ever-sharp Pico Bogue will be confronted with his grandfather's increasingly fragile health as he gets older, and he will take it upon himself to visit him at the hospital, where he asks him some important questions and learns what it means to age. Meanwhile, in the 13th volume of her series, Pico's little sister Ana Ana finds out how much more fun it is to get outside and play than to stay inside stuck behind a screen…
We're also proud to present two expressly educational works this month: the latest installment of the "Petite Bédéthèque des savoirs", which teaches us about the fascinating origins of the Homo sapiens (us!), and a graphic novel called "Cigarettes", which is an in-depth look into the tobacco industry and its ruthless pursuit of profit at the expense of more than seven million deaths a year.
As always, we're at your disposal for any questions you may have and/or requests for reading copies.
Till next month,
The MFR Team