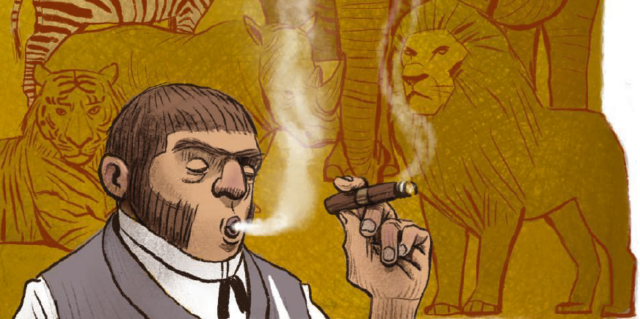 In our lives, we have all met someone who believes that dogs are better than humans. Here at Mediatoon, we are more optimistic and still have faith in the human kind, but we think that observing animals can show us our limits as a species and help us to reconsider our role on this planet that we all share.
In "La Conférence" (The Report), comic adaptation of Kafkas's short story "A Report to an Academy," a monkey is sent to Europe, where he tries to adapt to the world of men by imitating them, in all their contradictions and imperfections.
Petigré, the main character of the series "The Wolf Queen," is a wolf destined to become the sovereign of her people, but is she ready to give up on her true nature to do so?
In the new series "Menji," a group of animal characters embark on a colorful adventure filled with magical powers and ninja fights.
The anthropomorphic animals from "The Mitaines Gang" are back and ready to leave for their school trip: between new romances and strange disappearances, they surely won't risk getting bored!