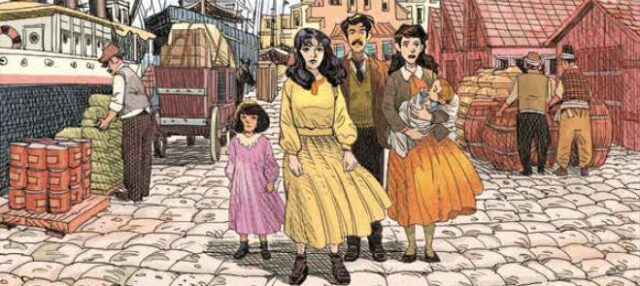 Wake up everybody, it's back-to-school time! Here at Mediatoon Academy, we have an extensive program that will provide you with the most complete education.
Start the day with our history class! You will learn everything about the French Revolution through two brilliant works (Revolutionnaires and Le Fil de l'Histoire). You'll then move on to contemporary events, including an in-depth study of the Armenian Genocide.
In the next class, you'll study literature, with a monograph about the French playwright Molière. After lunch, it's time for the science lesson, where you will discover everything about the evolution of species. The day will end with music, a class dedicated to the greatest guitarist of all time: Jimi Hendrix!
This year, we've introduced a brand new class to our program: sex education! Discuss important topics such as male contraception and the impact of having a period… as a man!
Are you ready for a new school year at Mediatoon Academy? Just bring your notepad, and we'll bring the books.
P.S. Our full catalog of non-fiction comics is now available for download via this link.