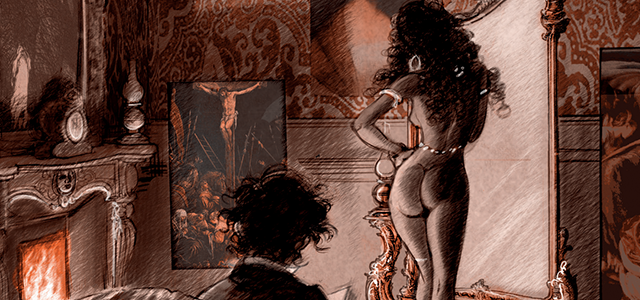 The human body has always been crucial to art, whether it is in paintings, movies, or… comics! Every art school teaches students to draw the human body and to depict its proportions and movements. Some say that the body is a complex, wonderful work of art in itself.
In this month's new comics releases, each artist portrays the body differently, and for different reasons. For Ana Miralles in Djinn, it's a fantastical, supremely sensuous way. For Aude Mermilliod in Le Choeur des femmes, it's in order to show the way women's bodies are treated in modern gynecological medicine. For Yslaire in Mademoiselle Baudelaire, it's to show the mental and physical suffering of one woman in particular, and, finally, it's an eccentric, playful approach for Benjamin Adam in the graphic novel Fluide.
We invite you to appreciate them all!
The MFR Team