Mediatoon Foreign Rights and Europe Comics are proud to announce their fourteen nominations across six categories at the prestigious Will Eisner Comics Industry Awards.
Please see the nominees below and and don't hesitate to vote at http://www.eisnervote.com by June 18, 2020.
EDIT: Votes are now closed but we keep or fingers crossed until the results on July 24th.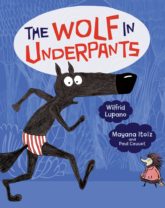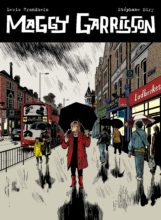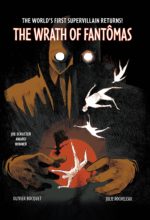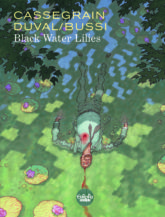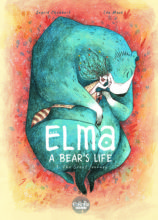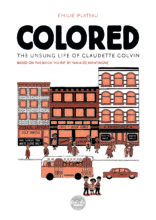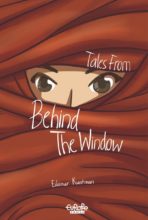 ---
Best Publication for Kids
Akissi: More Tales of Mischief, by Marguerite Abouet and Mathieu Sapin (Flying Eye/Nobrow)
Dog Man: For Whom the Ball Rolls, by Dav Pilkey (Scholastic Graphix)
Guts, by Raina Telgemeier (Scholastic Graphix)
New Kid, by Jerry Craft (Quill Tree/HarperCollins)
This Was Our Pact, by Ryan Andrews (First Second/Macmillan)
The Wolf in Underpants, by Wilfrid Lupano, Mayana Itoïz, and Paul Cauuet (Graphic Universe/Lerner Publishing Group)
---
Best U.S. Edition of International Material
Diabolical Summer, by Thierry Smolderen and Alexandre Clerisse, translation by Edward Gauvin (IDW)
Gramercy Park, by Timothée de Fombelle and Christian Cailleaux, translation by Edward Gauvin (EuroComics/IDW)
The House, by Paco Roca, translation by Andrea Rosenberg (Fantagraphics)
Maggy Garrisson, by Lewis Trondheim and Stéphane Oiry, translation by Emma Wilson (SelfMadeHero)
Stay, by Lewis Trondheim and Hubert Chevillard, translation by Mike Kennedy (Magnetic Press)
Wrath of Fantômas, by Olivier Bocquet and Julie Rocheleau, translation by Edward Gauvin (Titan)
---
Best Writer
Bobby Curnow, Ghost Tree (IDW)
MK Reed and Greg Means, Penny Nichols (Top Shelf)
Mariko Tamaki, Harley Quinn: Breaking Glass (DC); Laura Dean Keeps Breaking Up with Me (First Second/Macmillan); Archie (Archie)
Lewis Trondheim, Stay (Magnetic Press); Maggy Garrisson (SelfMadeHero)
G. Willow Wilson, Invisible Kingdom (Berger Books/Dark Horse); Ms. Marvel (Marvel)
Chip Zdarsky, White Trees (Image); Daredevil, Spider-Man: Life Story (Marvel); Afterlift (comiXology Originals)
---
Best Painter/Digital Artist
Didier Cassegrain, Black Water Lilies (Europe Comics)
Alexandre Clarisse, Diabolical Summer (IDW)
David Mack, Cover (DC)
Léa Mazé, Elma, A Bear's Life, vol. 1: The Great Journey (Europe Comics)
Julie Rocheleau, Wrath of Fantômas (Titan)
Christian Ward, Invisible Kingdom (Berger Books/Dark Horse)
---
Best Lettering
Deron Bennett, Batgirl, Green Arrow, Justice League, Martian Manhunter (DC); Canto (IDW); Assassin Nation, Excellence (Skybound/Image); To Drink and To Eat, vol. 1 (Lion Forge); Resonant (Vault)
Jim Campbell, Black Badge, Coda (BOOM Studios); Giant Days, Lumberjanes: The Shape of Friendship (BOOM Box!); Rocko's Modern Afterlife  (KaBOOM!); At the End of Your Tether (Lion Forge); Blade Runner 2019 (Titan); Mall, The Plot, Wasted Space (Vault)
Clayton Cowles, Aquaman, Batman, Batman and the Outsiders, Heroes in Crisis, Superman: Up in the Sky, Superman's Pal Jimmy Olsen (DC); Bitter Root, Pretty Deadly, Moonstruck, Redlands, The Wicked + The Divine (Image); Reaver  (Skybound/Image); Daredevil, Ghost-Spider, Silver Surfer Black, Superior Spider-Man, Venom (Marvel)
Emilie Plateau, Colored: The Unsung Life of Claudette Colvin (Europe Comics)
Stan Sakai, Usagi Yojimbo (IDW)
Tillie Walden, Are You Listening? (First Second/Macmillan)
---
Best Digital Comic
Afterlift, by Chip Zdarsky and Jason Loo (comiXology Originals)
Black Water Lilies, by Michel Bussi, adapted by Frédéric Duval and Didier Cassegrain, translated by Edward Gauvin (Europe Comics)
Colored: The Unsung Life of Claudette Colvin, by Tania de Montaigne, adapted by Emilie Plateau, translated by Montana Kane (Europe Comics)
Elma, A Bear's Life, vol. 1: The Great Journey, by Ingrid Chabbert and Léa Mazé, translated by Jenny Aufiery (Europe Comics)
Mare Internum, by Der-shing Helmer (comiXology; gumroad.com/l/MIPDF)
Tales from Behind the Window, by Edanur Kuntman, translated by Cem Ulgen (Europe Comics)