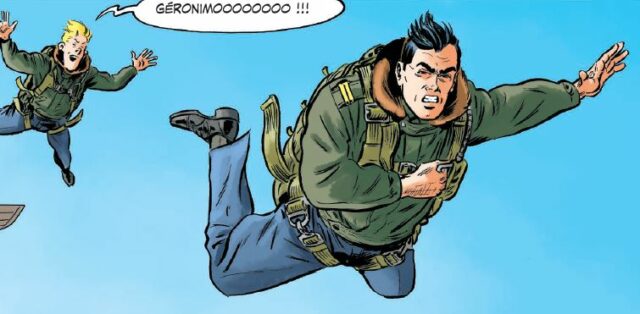 After a quiet and calm January, it was time for our favorite heroes to get back into action! 
Tanguy and Laverdure are up in the sky again on another thrilling adventure, and these pilots sure do know how to put on a show!
Meanwhile, deep in the Vietnamese jungle, a US Army patrol advances into the La Drang Valley. What kind of danger awaits them in this hidden land known for provoking Latah? Find out in the incredible story by Thomas Legrain.
And Nelson, Bertchi's little rascal, will do whatever it takes to have a good time. A good time solely for himself, of course.
You don't have to be an action hero in order to get a kick out of these stories. So pick your favorite and enjoy the ride!