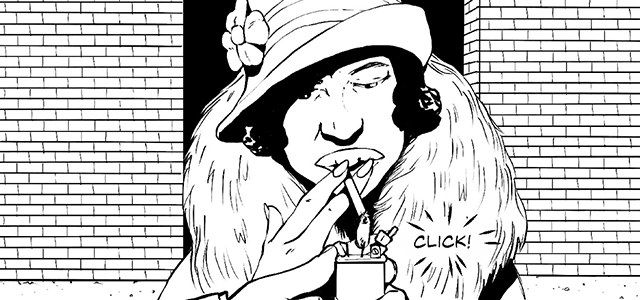 In recent years, biography has been a popular genre in comics: from Pablo to La Mort de Staline (The Death of Stalin), our readers can't seem to get enough of them! The trend continues to pick up steam, and this month's new releases are proof.
After Audubon and HMS Beagle, Fabien Grolleau and Jérémie Royer reveal the inner workings of the world traveller Robert Louis Stevenson in their latest graphic novel, L'étrange voyage de R.L. Stevenson (The Strange Voyage of R.L. Stevenson).
Biographies can open our eyes to previously unknown figures from history. That's the case with Queenie, the true story of a black crime queen living in 1930s Harlem.
Finally, after their graphic masterpiece Django, writer/artist duo Efa and Rubio are back at it with a biography of French painter Degas.
Enjoy!
The MFR Team