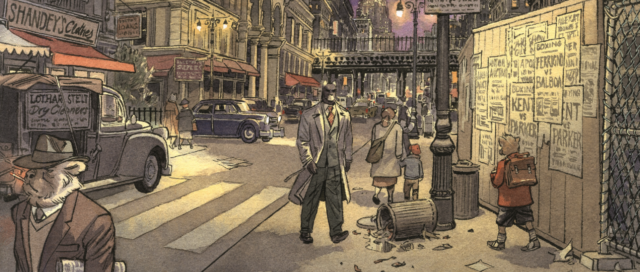 Impatiently waiting for months or even years for the release of your favorite character's latest adventure is a feeling that all comics lovers around the world are familiar with. Blacksad fans definitely know about the struggle… However, this month, after eight years of waiting, the feline detective created by Guarnido and Díaz Canales is finally back on the shelves with a thrilling new investigation!
Blacksad is not the only hero returning this month after a long break. Lucky Luke and Spirou are back in homage comics from two ninth-art giants: Ralf König and Emile Bravo. Xavier Dorison and Denis Bajram brought back Goldorak (UFO Robot Grendizer), the cult hero from their childhood, decades after the last cartoon episode aired and imagined a new adventure for the iconic character. Heroes from more recent comics, such as Seth from the manga Radiant, have also generated a lot of anticipation, so we are confident that you will be enthusiastic about the 15th volume of the series, released this month.
Enjoy your well-deserved reading, and remember: the longer the wait, the  bigger the reward!